Niagara Alpaca Shop

7403 Tonawanda Creek Road
Lockport, NY 14094
phone/fax: (716) 439-4551

The Niagara Alpaca Shop is located approximately 15 miles east of Niagara Falls and 20 miles northeast of Buffalo on Tonawanda Creek Road. From the NYS Thruway, exit to route 78 (north) for approximately 8 miles and turn right onto Tonawanda Creek Road.

The shop will close for the season on Sunday January 11th, 2015 and open for the fall season in September. We want to thank our many returning and new customers for your support in 2014. We hope you enjoy the shop atmosphere. Or, maybe it's Diane's home made ginger snaps!?

We look forward to seeing you in the fall. In the mean time Happy 2015 and contact us if you need socks or yarn.

Diane and George


Welcome to The Niagara Alpaca Shop

For over 20 years Alpacas of Niagara has been involved with local, regional and national alpaca organizations and fiber cooperatives. This experience has helped us select the Alpaca Fiber Cooperative of North America (AFCNA) as our primary supplier of yarn and end products. As AFCNA members we ship our raw fiber to them each year and they coordinate the grading, sorting and processing. We then get to select end products for our shop. Since the AFCNA staff are dedicated textile experts they are able to maintain rigid quality control standards. We know you will appreciate the results.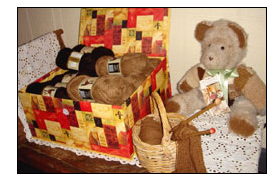 The Niagara Alpaca Shop has arranged for numerous artisans to supply the shop with hand made, hand dyed, hand knit and hand woven products. These items are very high quality and one-of-a-kind. The shop has also made arrangement for several regional textile mills to produce yarn and end products from our fiber. This has been an exciting adventure. Guest can now view the alpacas while holding the end products in their hands. NAS has added several new lines of clothing including the Kuna line which is an international high fashion line. We think these items wil add diversity and interest to our product line. Make a date to visit the farm, see the alpacas and browse through the shop. Come, relax, have some refreshments and enjoy the experience. Contact us for more info.


About Alpaca Products

Niagara Alpaca Shop sweaters, accessories, and yarns are made from soft and luxurious alpaca fleece. Alpaca fiber is light weight, strong, silky to the touch and has no prickle factor. Since it has no lanolin, like wool, it is also hypoallergenic and resists soiling. Alpaca fiber is sustainably produced and harvested making it a natural choice for today's eco-consious consumers.

Treat yourself or a friend to Alpaca… truly affordable luxury.

Niagara Alpaca Shop
7403 Tonawanda Creek Road
Lockport, NY 14094
phone/fax: (716) 439-4551